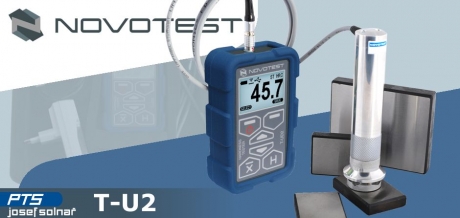 UCI hardness tester NOVOTEST T-U2 is designed for rapid non-destructive hardness testing of:
DZ-140 and DZ-160 devices are intended for partial dross retention (refining) by magnetic method during process of production of steel ferromagnetic pipes
PTS CMmax is an universal gauge for measuring coating thickness
The ultrasonic thickness gauge UM -2D is the best equipped thickness gauge with affordable price which does not exceed the border of investment price.
PTS Josef Solnař s.r.o. company presents a hand-held ultraviolet lamp of its own manufacture – INKAR UV35W. Time-proven quality, High Intensity Discharge (HID) – technology and excellent performance are combined with reasonable price of INKAR UV35W.