After some operations a residual magnetism remains in the material which can cause dificulties at further processing or usage.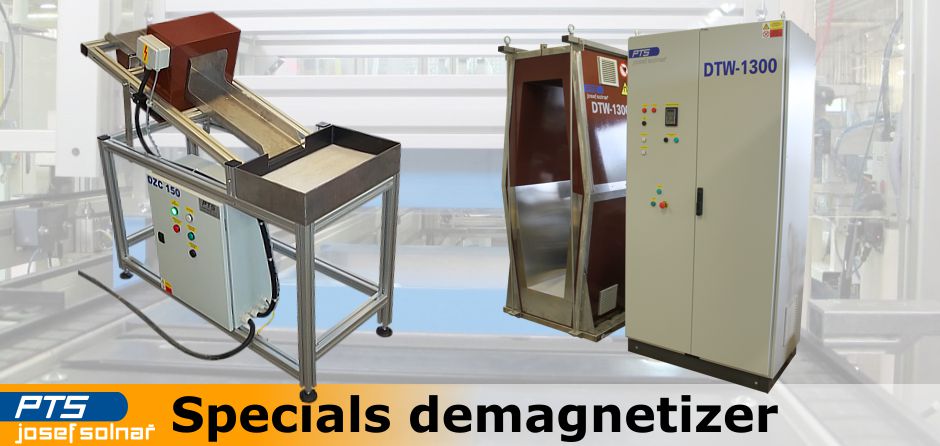 We produce automatic demagnetization lines (including transportation mechanisms) according to the individual requirements of Customer.
Demagnetizing coils of various dimensions and performance are intended for use in NDT or production of goods made from ferromagnetic materials to decrease their residual magnetic field (demagnetize).