DZC demagnetizing coils
Demagnetizing coils of various dimensions and performance are intended for use in NDT or production of goods made from ferromagnetic materials to decrease their residual magnetic field (demagnetize).
We would like to draw your attention to demagnetizing coils of alternating current (AC) and direct current (DC). Two demagnetization modes are available – interrupted or constant (activation time % = 10-100).
Demagnetizing coils are produced in several versions according to the customer demand: with control panel, control box, feed device for the object which is to be demagnetized etc. To increase efficiency of demagnetization it is possible to equip the coil with control box with frequency converter of demagnetizing current.
Examples of realization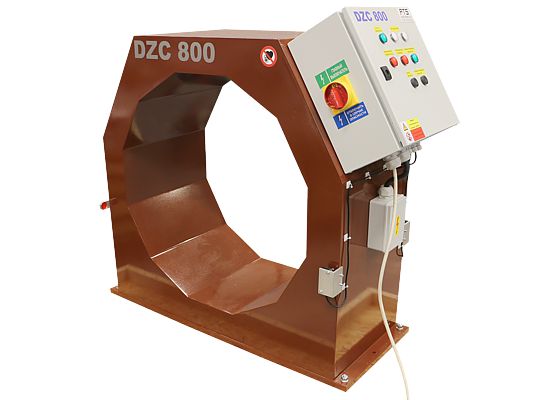 Ask yourself what you are interested in, call or use the contact form at the bottom of the page.