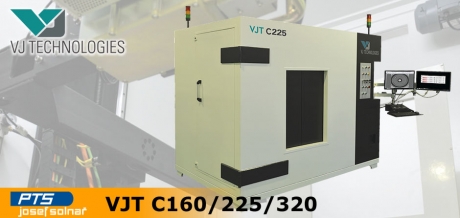 Ergonomically designed with capability to meet a variety of X-ray inspection needs.
VJ Technologies (VJT) is a world leading provider of High Energy Digital Radiography and Computed Tomography (CT) X-ray inspection systems and Non-Destructive Test (NDT) services.
VJ Technologies offers a top-class solution for the most modern applications for X-ray screening.